Do you dream of seeing your own cookbook on the shelf?
If so, this article is for you.
From key considerations before you start, to exploring different kinds of cookbooks and knowing what to expect from the creative process, this guide can help you bring those recipes to the page.
So put on your apron and let's get started!
Things To Consider Before Creating Your Cookbook
What Is Your Concept?
If you met someone for the first time and they asked about your cookbook project, could you describe it in less than two sentences?
If not, it's time to refine your concept. You'll need it to stand out in the crowded cookbook market with a clear unique selling point.
Whether you're the next star of vegan baking or want to share the healthy Mexican recipes your dad taught you, you will need to hone your idea before you go any further.
It needs to be memorable, authentic and true to you and your style of cooking.
Who Is Your Audience?
It is so important to have a core readership in mind. Perhaps you already have an online community via social media or a blog – if so, try to understand who they are and how they respond to your posts and recipes. Do they love quick, simple midweek meals, or blow-out complicated dishes for impressing friends?
Many of the most successful cookbook authors engage with their audience from the earliest stages, involving them as they create a book concept, asking them questions and generally building excitement and buzz with a ready pool of potential readers.
If you don't have an online following, it's still helpful to consider who you are writing for.
Is it likely to be a self-purchase or a gift? Perhaps your writing reflects contemporary concerns such as budget, health, or sustainability, in which case, how might your book make a difference? Do you love writing about the stories behind food, as much as the food itself?
Food brings us together, and the best cookbooks offer the same sense of connection you get from sharing a meal.
Once you have your reader in mind, you can return to them whenever you're making decisions.
So, for instance, before you add that micro-herb to your garnish or start describing an elaborate way to chop up an avocado, ask yourself: will this appeal to my reader?
Maybe it will, and that's fine too, but keep checking back.
Find Your Tribe
Building a community with other food writers can help you share ideas and create a supportive environment for planning and publishing a cookbook.
From Twitter to FoodTok to Instagram, there are so many like-minded cooks sharing ideas, bringing up the next generation of writers, forging partnerships, and organising food pop-ups and supper clubs.
It's a vibrant, inspiring place to be, and super exciting if you are just starting out.
Get involved and bounce ideas around and it will help you get a broader sense of what you want to do. Plus you have a ready group of cheerleaders when the book comes out, and some of them may even help you when it comes to the recipe testing process.
Knowing The Market
Many of us have favourite cookbooks with scribbled notes and splattered pages. Do you look at other books on the market, too?
Try reading consumer reviews on Amazon and other retailer websites. Take frequent trips to bookshops to see what is already out there and figure out how your book might stand out. Flick through pages of the books to see what you like and don't like.
Get a sense of the different book formats (hardback and paperback, size and number of pages). Compare how books are structured. Do you like an illustrated approach or a photographic one?
Consider how many photographs should be included and if the food looks aspirational or easy to achieve. It's also worth looking out for the smaller details like icons and tip boxes.
What elements would you bring together for your dream cookbook?
All of these factors can help you decide on the type of cookbook you'd like to write, whether that's with the backing of a publisher or as a solo venture.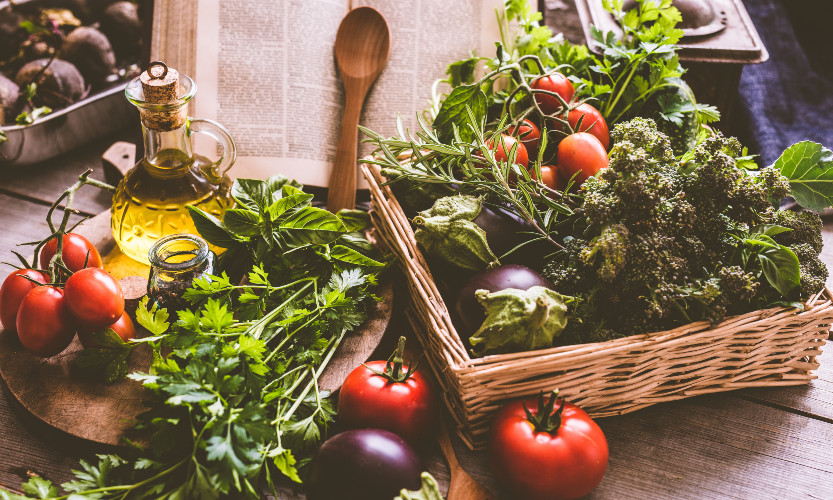 Popular Types Of Cookbooks
Traditionally Published Cookbooks
This is often seen to be the dream scenario for cookbook writers. Although it depends on the size of the company, there are huge benefits to working with a publisher's expert team: from editorial guidance to design and photography, and from sales and commercial channels to marketing and PR support.
If you want to explore this option, create a list of publishers that already publish books in similar areas, ranging from those with the largest to smallest lists.
This is a very competitive route to publication, because cookbooks are the most expensive kind of books for publishers to create and print. Many writers feel the benefit of working with literary agents to navigate the early stages and their relationship with a publisher.
Editors are often happy to look at proposals directly from authors (especially at smaller publishers), so both routes are open to you.
Self-Published Cookbooks
Increasingly, writers self-publish cookbooks, either by setting up an e-book that's downloadable from their website or working with a small printer to print and bind small print runs of physical books.
Self-publishing has the advantage of being a faster process, so you can bring your book to market quickly, plus it is a great way to build demand and engage with your community.
However, it can be an expensive and time-consuming process, and you won't have the expertise and commercial benefits touched on above, so just keep this in mind as you plan.
It might be worth considering crowd-funding – especially if your book is responding to a real need.
Many writers begin by self-publishing their books and make the switch. The authors Shaun and Craig McAnuff started with a self-published cookbook that they sold through their channels, to huge success, before they went on to publish the bestselling Natural Flava with Bloomsbury.
Examples Of Cookbooks
To give you an idea of the broad spectrum of cookbooks on the market, I've selected five cookbooks that are all very different but have been very successful in their space.
The Roasting Tin – Rukmini Iyer (Square Peg, 2017): With its vibrant design, compact size and deliciously simple food, the bestselling The Roasting Tin (and subsequent spin-offs) is a fantastic example of how a totally fresh concept can captivate readers.
Ottolenghi Simple – Yotam Ottolenghi (Ebury Press, 2018): Simple brings together richly flavoured, easy and inventive recipes from bestselling author and chef Yotam Ottolenghi. Thanks to the simple and fast methods, this book reached a wider audience than previous books as it appeals to both adventurous and less confident cooks around the world.
Pinch of Nom – Kate and Kay Allinson (Bluebird, 2019): The fastest-selling cookbook of all time, this phenomenon comes from the team behind the huge online community of the same name. Packed with full-flavoured, home-style recipes that also happen to be slimming-friendly, Pinch of Nom has become the go-to cookbook for millions.
Midnight Chicken – Ella Risbridger (Bloomsbury 2019): This illustrated cookbook breaks convention, by charting the redemptive power of cooking during difficult periods of life. Part memoir and part cookbook, this is a deeply personal, beautiful read as well as a collection of creative and achievable home recipes.
Made in India – Meera Sodha (Fig Tree, 2014): The best cookbooks take you on a journey in the kitchen. With Meera Sodha's debut cookbook, she brings the home cooking from her Indian family home in London to a broader audience – with easy methods, fresh flavours, story-telling and an incredible, bold design.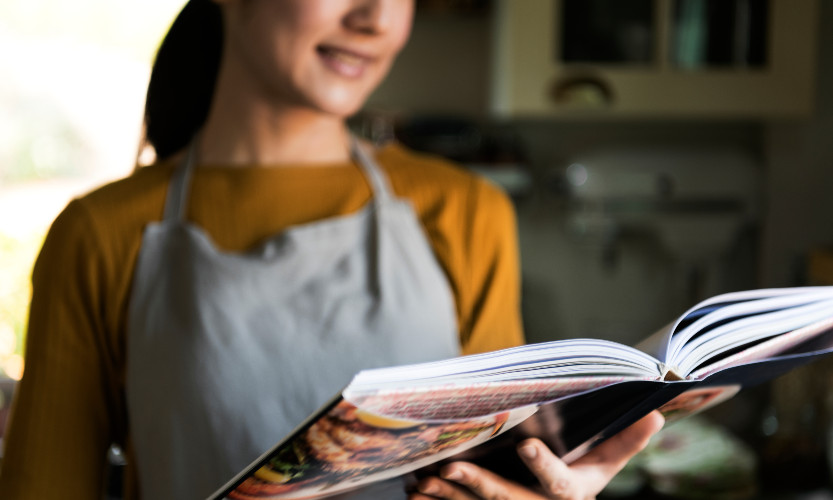 How To Write A Cookbook Step By Step
These are the key steps to take when writing a cookbook.
1. Choose Your Concept
As mentioned above, owning your concept is a vital stage of the process. Think about what your concept is and what makes it really fresh and different.
Test it with friends and family. Keep it punchy, fresh and authentic to you.
Once you have this completely planned out, think about title ideas. You don't have to land on the final title straight away, as it might percolate as you write.
You'll also need a clear subtitle or strapline to help explain what the book is and its unique selling point. Make sure there isn't another title with the same name on the market.
2. Plan Your Structure
There are lots of ways to organise cookbooks. Don't be afraid to think creatively, providing the book is still user-friendly and clearly signposted.
How do your readers like to cook? This might be led by your concept. For instance, if your book is about speedy cooking, perhaps you could organise it into '10 minute', '20 minute' and '30 minute' chapters.
Or is it best to lead with the method of cooking or main ingredient? Consider your audience and what will grab their attention.
Now start populating your list, balancing the number of recipes in different chapters. This might change and develop during the writing stage, but creating a list like this upfront will help you to avoid repeating ingredients and give you the skeleton to work from.
At this stage don't worry if your recipe titles aren't the best, as they can be refined and checked as you go through the process.
Don't forget to plan for the other chapters too – your introduction, key ingredients list, and favourite kit, if appropriate.
Perhaps you want to write about what has inspired your love of cooking, or a family member or place that is special to you. Adding your personality and your story makes it feel impactful.
3. Create A Proposal
If you have decided to self-publish, you may wish to skip this step and move straight to developing your book, although the process is still likely to be worthwhile.
Putting together a book proposal (a visual document introducing you and the concept) is key if you want to approach a publisher. If you get an agent, they will help you to put this together.
So, what should it contain?
Start with your concept and structure. Include a detailed biography, detailing any experience and social stats if relevant. Why are you the person to write this, and why now?
It is advantageous to have an awareness of the market and the books you'll be competing with, and also how your book could be marketed and promoted. Do you have any partnerships or existing relationships to boost its profile?
If you have no idea about this, don't worry, but it could make you stand out.
Consider when you want to publish. How long do you need to write? Do you need to coincide with a particular season – Veganuary, or the perfect gift for Mother's Day?
Include several complete versions of your own recipes in the proposal, so readers can get a sense of your writing. Choose your recipes carefully so they show your potential and varied repertoire.
An optional extra is to include designed-up recipe pages featuring images. It could help editors quickly visualise your project.
Most importantly of all: do not forget to proofread your proposal, and ideally, ask another person or two to read it before you send it anywhere.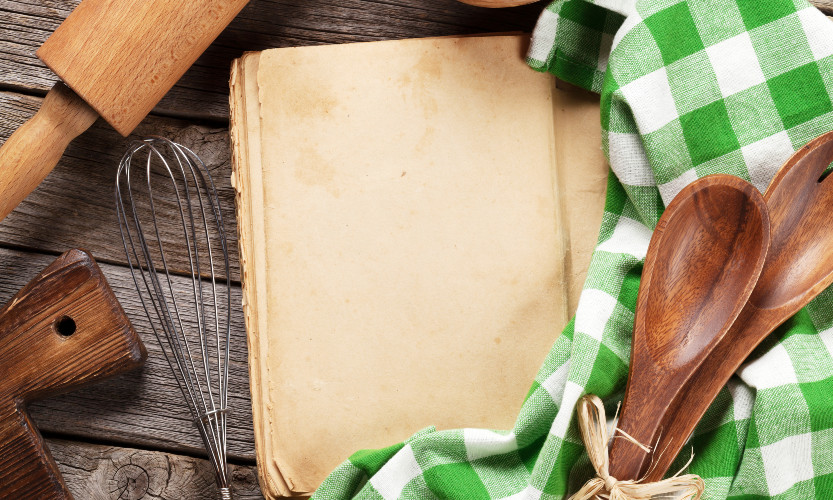 4. Write Your Recipes
Some writers like to record voice notes as they cook, and then write up the recipe afterwards. Or they split their time by spending one complete day cooking and taking brief notes, followed by a day of writing recipes in more detail and editing at their desk.
Having an organised process and writing everything up quickly while things are fresh in your mind can help you capture important aspects you discovered as you were cooking.
If you can, list all the ingredients in the order they appear. Do you need to consider the correct measurements for your readers, for instance, metric or imperial, or cups? Do you need a piece of special equipment, such as a blender, that it would be good for readers to know about before they start? Do you want to list prep and cook timing? Consider the cost of ingredients, and how much is used.
Recipes need to be clear and precise, without assuming knowledge that might put off less confident cooks. Do you think your reader will understand the word 'sauté'? Is there another way to describe it?
Also, think about ways to make the recipes accessible and achievable. Could you suggest ingredient swaps or additional options to change things up? Are there tips that will make trickier techniques easier to understand? Don't forget the details: oven temperatures, size of tins etc.
It's also really useful to include serving, storing, and freezing advice, if appropriate.
Think about the features you love when cooking yourself.
Never steal recipes from other sources or people – this must be your own work, consisting of your own recipes, from the perspective of copyright laws as well as ethics. The nature of cooking is that many recipes are passed from one person to another and adapted along the way, so always consider whether you should credit anyone.
Do you want to mention friends, chefs or other food cultures that have introduced you to ideas or influenced the recipes in your list?
If one of your recipes is inspired by Thai flavours, for instance, but you're not from the culture yourself, make sure you mention the authentic dish and explain how you've made it your own. Respect food traditions.
Food writer Mallika Basu has helped to put together insightful cultural appropriation guidelines for the Guild of Food Writers website, so I urge you to take a look here.   
5. Test Your Recipes
Test, test and test again. Ask friends to test, and maybe point them in the direction of specific feedback – for instance, ask your recipe testers to focus on whether it works within the time suggested or tastes good. You could even allocate one element for each recipe tester to pay the most attention to.
This is so important with all recipes, as when you're writing yourself it is too easy to skip over a step by accident or leave out an ingredient.
Don't only pick your foodie friends, but also ask people who never cook and you'll get the most interesting feedback from your recipe testing.
This is especially important with baking recipes, which have so many variables. No one likes to invest time in a recipe that doesn't work, so remember to take this stage seriously.
6. Edit The Text
If you're working with an expert editor, they will fine-tune and sense-check your recipes with you, and if you are self-publishing, you should consider paying a cookery editor to check your text if you can.
A good copyeditor will put together a style guide for your book, like a checklist that avoids inconsistencies or any confusion.
They will ask the fiddly questions you might not have thought of, like: is it black or white mustard seeds you're using here? What level of heat should your hob be on? How finely should you chop the onion?
7. Finalise The Design
Now, this is when the fun can begin – bringing your book to life!
Depending on your publisher, there might be the opportunity to be collaborative in the design of your book. Decisions will be made as to whether it should be black and white or full colour, with illustrations and/or photographs.
Many of us assume that a cookbook should have images, but some of the biggest global successes have featured black-and-white line drawings (see Essentials of Classic Italian Cooking by Marcella Hazan).
As well as the inside design, the cover design is so important in grabbing attention and positioning your book in the market.
Should you be on the cover, or does your audience need to see the food? These decisions are a real balancing act between budget, vision, commerciality, and market.
If a photoshoot goes ahead, perhaps you will be photographing the recipes yourself, but there are amazing food photographers working with publishers who specialise in making the food look the best it can be. These people will work with a whole team including a food stylist, prop stylist and art director.
8. Proofread And Index
Proofreading is an incredibly important stage, as it's the last opportunity to check for mistakes, typos, and to make sure everything is correct in the design before you get your cookbook published. Publishers will organise this for writers, but if you're self-publishing, try to get a professional proofreader to do the job.
Do you need an index? It may be that you decide a recipe list at the front of the book is enough, but the most user-friendly cookbooks include a detailed index so that readers can easily find the page numbers for a recipe by ingredient, cooking technique, key words, and more.
9. Announce Your Book
The timing of your book announcement should be carefully thought through. It's not necessarily the best idea to publish as soon as you can – for instance, if it's a book of barbecue recipes, time it with late spring or early summer.
Think about your commitments too, because you don't want to publish just before a two-week holiday or a period when you'll be really busy with other work.
If you have an online community, it's a good idea to announce a few months early to give them a chance to pre-order and get excited about the book. Perhaps you want to do an 'unboxing' video, where you share a video of you seeing your finished book for the first time.
If you're working with a publisher, they should help you put together a strategic plan for your announcement.
And don't forget to take some time to celebrate your achievement!
Celebrate in whichever way suits you. Have a party, spend a cosy night in, or, for a nice change, order a takeaway instead of being the one who does the cooking!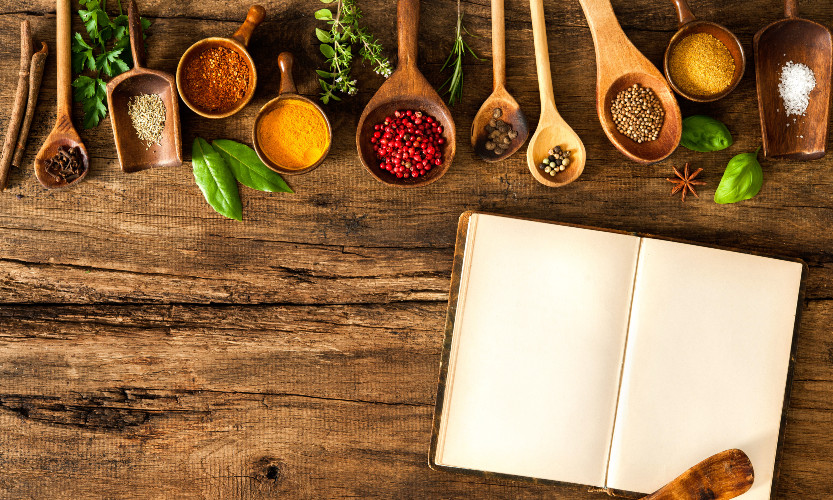 Frequently Asked Questions
How Do I Write My First Cookbook?
Choose your concept carefully, start with a detailed plan and immerse yourself in the cookbook market. Think carefully about the structure and layout. Keep your audience in mind at every stage. Involve other people in your project if you can – whether that's by bouncing ideas, recipe testing, checking and editing recipes or giving you their honest feedback.
Can Anyone Write A Cookbook?
Yes! Nothing is stopping you. You don't need to be a trained chef or have worked in the food industry, as successful home cooks and cookery writers Jack Monroe, Nigella Lawson, and Nigel Slater have proved. You just need a lot of passion for food and a great concept that resonates with a readership. And in a competitive market, you need to inject something fresh and new.
How Do You Structure A Cookbook?
Most cookbooks include around four or five recipe chapters, but this is very much an individual approach. You can choose how to structure your cookbook best according to your concept and readership.
If you can, try to spread out the recipes evenly through the chapters so you don't end up with a super short or long chapter. As long as the recipes are clearly signposted and easy to follow, the rest is up to you.
How Many Recipes Should Be In A Cookbook?
The standard expectation is that a cookbook should have between 70 and 100 recipes, but larger compendiums have at least 200. Think carefully about how many you want to include. You might want to save some back for cookbook number two!
Creating A Cookbook
Hopefully, this guide has given you the inspiration and tools to start writing your own cookbook. Feel free to express your style of cooking, and let your voice shine through. The best cookbooks are as much about the people and stories behind the food as the recipes themselves.
---
Jericho Writers is a global membership group for writers, providing everything you need to get published. Keep up with our news, membership offers, and updates by signing up to our newsletter. For more writing articles, take a look at our blog page.